Revit (Architecture, MEP, Structures)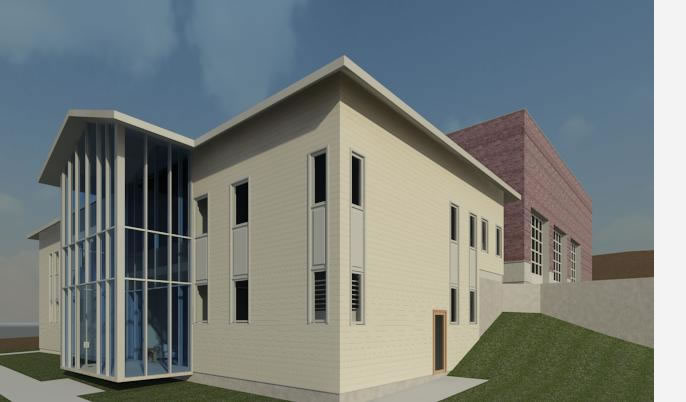 Revit Architecture is Building information modelling software. Building information modeling is a building design and documentation process. It enables you to create and manage information about a building project, using the information about the building project which is stored in a 3D model. More importantly, the intelligent data inherent in the building model allows you to experience your design before it is real, simulate and visualize design alternatives, analyze performance, and make better informed design decisions earlier in the process.
The syllabus includes Starting Your First Project, Building Information Modeling for Architectural Design, Exploring the User Interface, Working with Revit Elements and Families, Starting a Project, Creating and Modifying Levels, Creating and Modifying Grids, Building Model Basics, Creating a Basic Floor Plan, Adding and Modifying Walls, Working with Compound Walls, Using Editing Tools, Adding and Modifying Doors, Adding and Modifying Windows, Working with Component Families, Working with Component Families, Viewing the Building Model, Managing Views, Controlling Object Visibility, Working with Section and Elevation Views, Creating and Modifying 3D Views, Using Dimensions and Constraints, Working with Dimensions, Applying and Removing Constraints, Developing the Building Model, Creating and Modifying Floors, Working with Ceilings, Adding and Modifying Roofs, Creating Curtain Walls, Adding Stairs and Railings, Detailing and Drafting, Creating Callout Views, Working with Text and Tags, Working with Detail Views, Working with Drafting Views, Construction Documentation, Creating and Modifying Schedules, Creating Rooms and Room Schedules, Creating Legends and Keynotes, Presenting the Building Model, Working with Drawing Sheets, Working with Titleblocks, Managing Revisions, Creating Renderings, Using Walkthroughs, Using Sun and Shadow Settings.